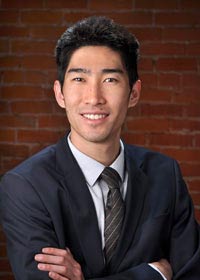 Mark Tuai joined the firm in 2018 after graduating with honors from Lewis & Clark Law School. Prior to joining the firm, Mark clerked with Crag Law Center and Earthrise Law Center where he worked on a range of cases in state and federal court.
While in law school, Mark served as a teaching fellow and tutored first year law students in Torts, Constitutional Law, and Criminal Procedure. Mark also founded the Student Angling Law Society and served on the board of the Probate and Estate Planning Society. For his contributions, Mark was inducted into the law school's Cornelius Honor Society.
Mark now focuses his practice on estate planning, probate, and business law. Mark spends his free time fly fishing and camping across the Pacific Northwest.